Here are my top picks for all things baby
Since I'm about to POP, we did a baby prep run to pick up a couple of things and I thought I'd share with you what we got! Here are my top picks for all things baby.
Maxi-Cosi Mico Max 30 Car Seat
We wanted a car seat that offered superior safety and we loved that the Mico Max 30 Car Seat has Air Protect Side Impact Protection with an anti-rebound bar. What is an anti-rebound bar? It's a bar that sits at the foot of the car seat and sits up against the vehicle seat to provide stability. This means that if you are ever in a car accident, whether you are hit in the front, side, or back, the anti-rebound bar stabilizes the car seat keeping your child safe.

With two other kids, we knew we needed something easy to clean because KIDS ARE MESSY! The Mico Max 30 infant car seat has an innovative seat pad that is easily removable without the need to rethread the harnesses. If you're a parent already, you know this means you can get this bad boy on and off within seconds! AMEN!

The weight of the car seat was another big selling point for us. Again, if you're a parent, you'll know that lugging around car seats can be so hard on you – your back, arms and hips take a major hit. The Mico Max 30 is incredibly lightweight and comes with a contoured handle that curves around your hip to make it more comfortable when carried.

And for those long car trips, an extended canopy with a flip-out visor was added for maximum UV protection. I would always hate to look back in the car and see the sunlight beaming through the car window onto Henry or Posie so I'm glad that I don't have to worry about it now!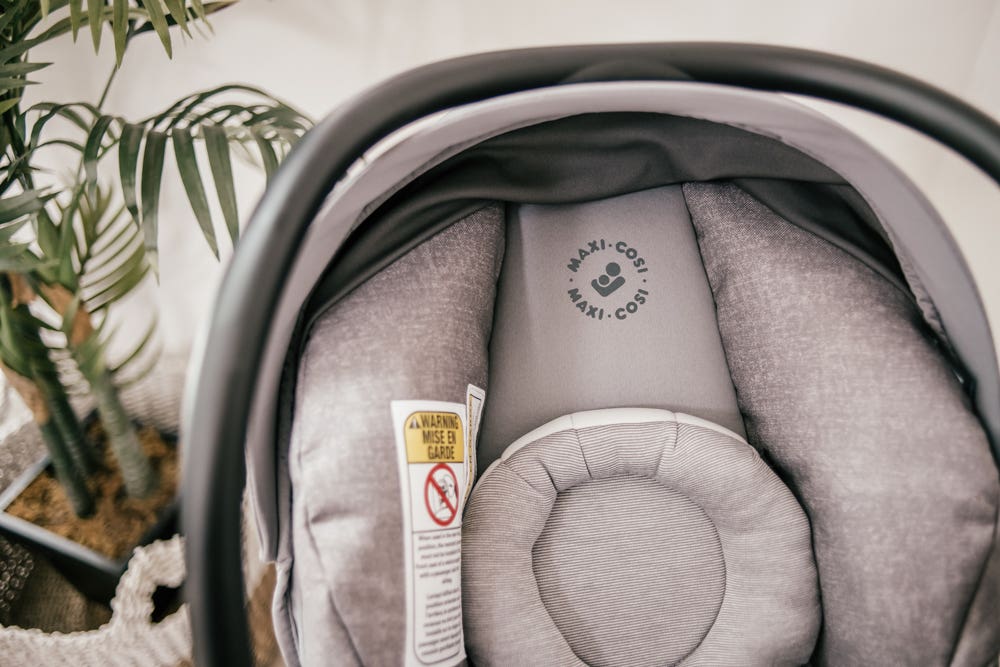 Joolz Day3 Stroller
The next thing we looked at getting was a stroller. Having gone through three different strollers with Henry and Posie, I knew what worked for us and what didn't when it came to strollers.

As a family, we love to be outdoors, so we needed to focus on ergonomics, safety, and functionality. The Joolz Day3 Stroller has a one motion, compact, freestanding fold and can be stored upright. It features smooth suspension for when we're off the beaten path, UPF 50+ canopy with an adjustable hood and ventilation for hot summer days (ugh I can't wait!), and a 5-point adjustable safety harness for a comfortable and secure fit.

As a family of 4 – about to be 5 – we always have a lot of things to bring with us when we're on the go so having a large storage space on the stroller is more than ideal. The Joolz Day3 Stroller has a large, and easily accessible storage basket underneath the seat.

As your baby grows, it's important to have your stroller grow with them. This stroller features a smart cot design for the bassinet (which comes with the stroller!), and a 3-position recline in the child seat for both parent and world facing views. It also comes with car seat attachments that are compatible with the Maxi Cosi car seat we got.

Stopping for a quick bite to eat? No problem, because the bassinet reaches table height for easy access for mom and dad and the child seat comfortably acts as a highchair! So, even on the go, everyone can eat together as a family which Mark and I really love.
Use Them Together with Car Seat Adapters
Nuna Leaf Grow
With all this time at home, we wanted to make sure we had a cozy spot for our new sweet babe. The Nuna Leaf Grow is so great because it has two stages and grows with your child.

Stage 1 is used from birth until your child can sit upright or climb out unassisted. During stage 1, you'll want to use the built-in harness to keep your child safely seated. Once your child is able to walk, simply discontinue using the built-in harness. The seat holds up to 130lbs so your child can enjoy this seat for a looooong time.

I feel it's also important to note that the cover is machine washable, the infant insert, seat pad and toddler seat are easily removed for deep cleaning. When the time comes to put the chair away for either storage or travel, the seat detaches from the base!
---
Nook Niche Nursing Pillow
Whether you're breastfeeding or bottle feeding, or just cuddling, this nursing pillow is the best. It's so unbelievably soft, 100% organic and breathable so both you and babe stay cool and comfortable.

The unique squared u-shape provides more surface area which extends the use of this pillow beyond nursing. It's perfect to use as a prop to help with tummy time or while baby is learning to sit on their own. The Nook Niche Nursing Pillow is a must have for me. My favourite part about it is that it curves perfectly around my body, keeping baby from slipping down which I found to be a huge issue with the four nursing pillows I've tried in the past.
Tenth & Pine Infant Tie Gown
I adore this tie gown so much! The fabric is 100% GOTS certified organic cotton which means it's naturally hypoallergenic and perfect for sensitive newborn skin. This infant tie gown features fold over mittens so your little one doesn't scratch themselves with their new little nails (always so sad to see those red little marks)! I also find that diaper changes are a BREEZE with tie gowns! No more undoing the entire zipper to just make baby cold. Now you just untie the bottom, slip off the diaper and put on a new one. Perfectly easy!
The OVer Company OVer Cover and Butter Blanket
There are a couple of items we got made from The OVer Company that I'm excited to share with you, The OVer and the Butter Blanket.

The OVer is a multi-use cover that provides 360 coverage for your baby. It can be used to protect your baby from sunlight, wind, light rain and cold temperatures. You can also use it as a nursing cover as it's made from breathable materials and allows for proper airflow.

The OVer Company's Butter Blankets are single-sided swaddle blankets. They are lightweight and, you guessed it - soft as butter! The fabric is so soft and stretchy and is exclusively milled in Toronto!
Beluga Baby Bamboo Wrap Carrier
I love baby wearing. SO MUCH. I love the snuggles you get and the feeling of closeness as you build your bond. Using the Beluga Baby Bamboo Wrap Carrier is one of my favourite ways to baby wear. It's made from sustainable bamboo fabric and has a unique four-way stretch. This particular wrap also helps soothe gas and colic as it comforts your baby. It's also Canadian made so I love that I'm supporting a Canadian-based company!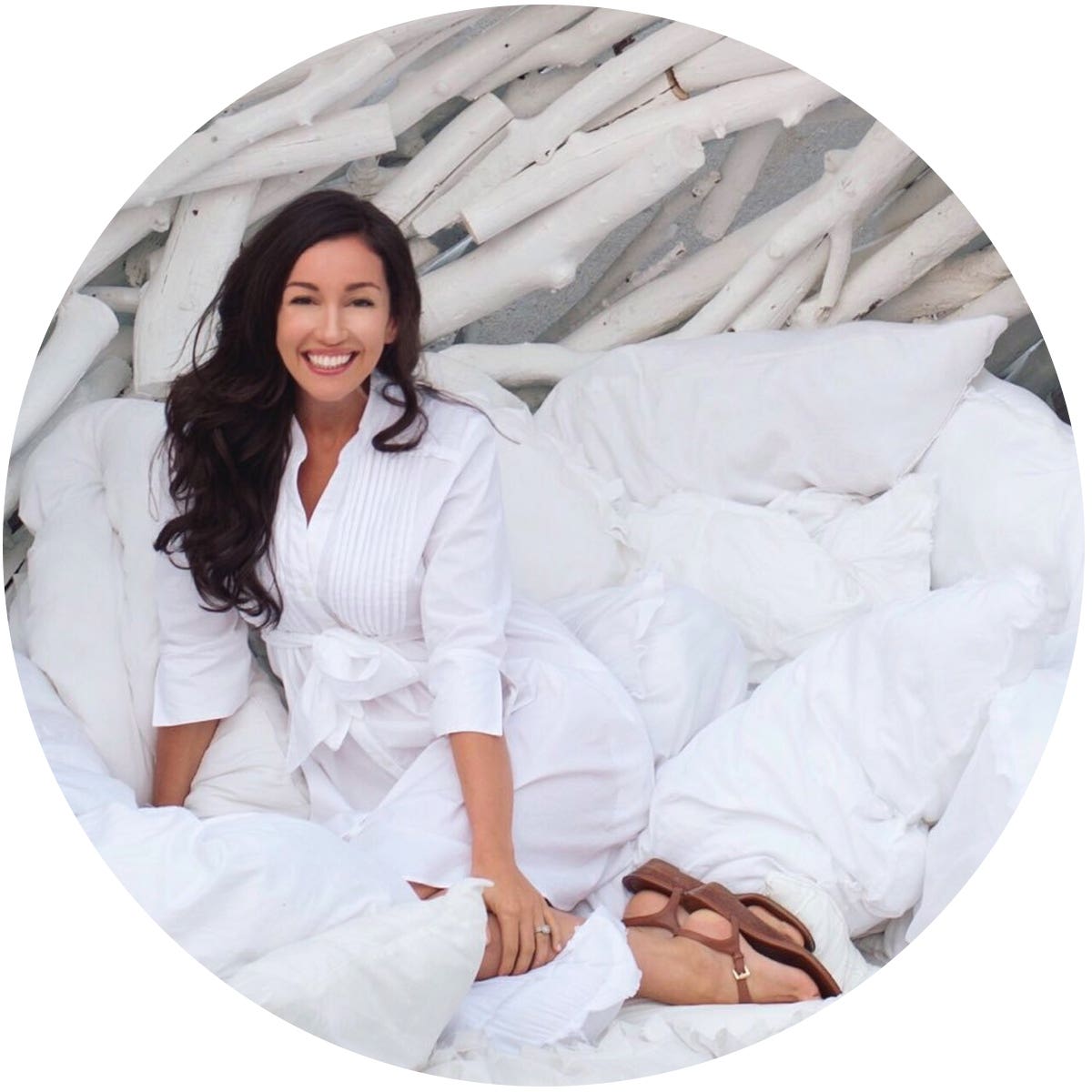 A Message from the Author
Do you have a store that you absolutely LOVE going to? The kind of store that literally has it all and even though you've made a list of what you need, the store shows you what else you need? That store for me is West Coast Kids. They truly have it all; knowledgeable staff, top brands, highest safety-rated items, trendy clothes and all the baby necessities.

With everything going on, I know I can count on West Coast Kids to be my one-stop shop. Needless to say, Mark and I are pretty excited and can't wait to meet our newest family member!

Love, peace & all things baby
Jasmin Shannon