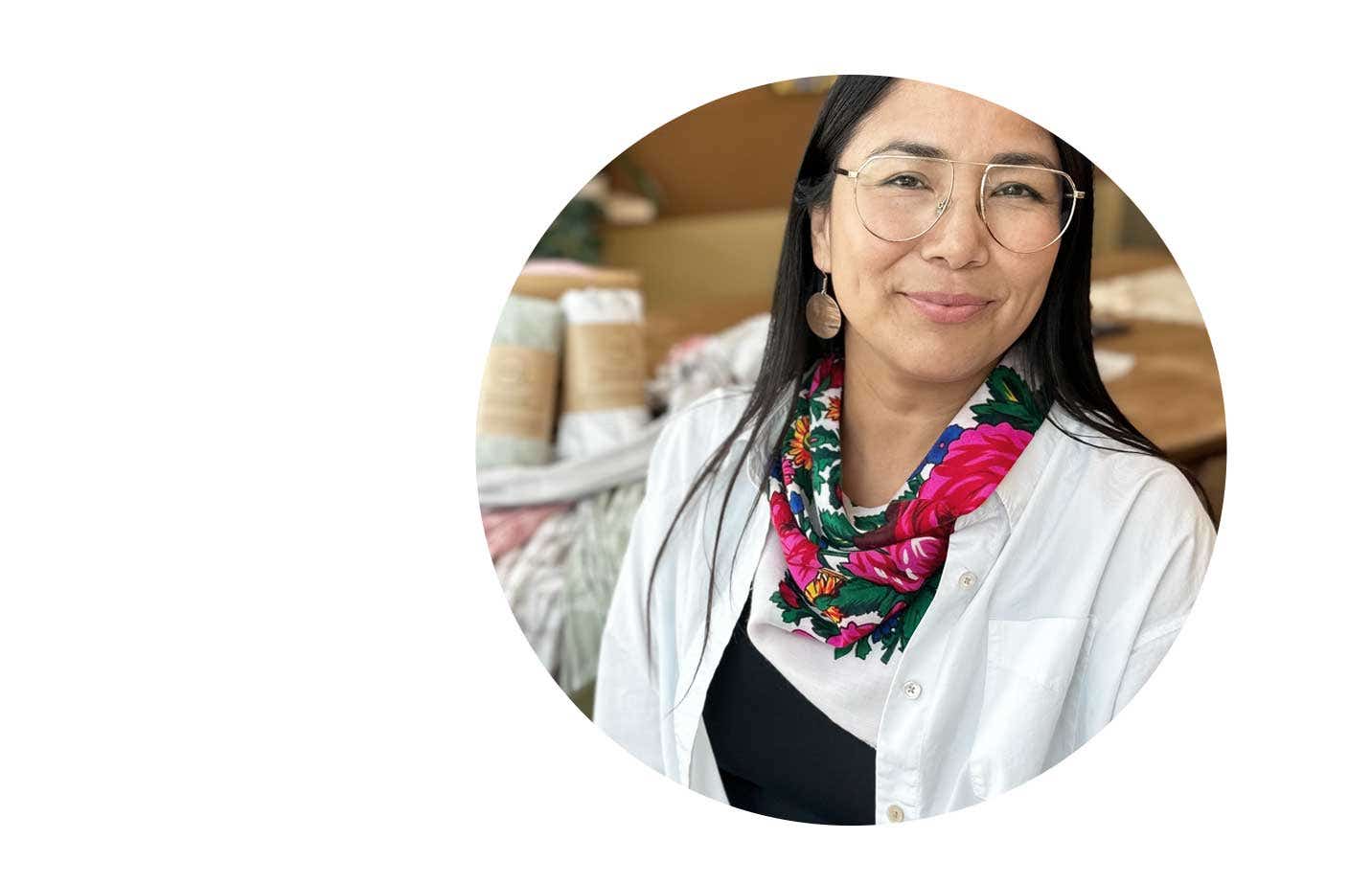 Designed by Destiny Seymour

Destiny is an Anishinaabe interior designer based in Winnipeg, Manitoba. She has a master's degree in Interior Design, and her own design studio specializes in the design of Indigenous spaces. She started designing artisan textiles for interiors that respectfully reflect local Manitoban Indigenous peoples and their history after struggling to find materials that she could incorporate into design projects.
Aabinoojiiyens Collection
The pattern called Niiwin, meaning Four in
Anishinaabemowin, is a celebration of the long
history of the beautiful Indigenous pottery
vessels from Manitoba.
Niiwin is available in these 5 colours
Niiwin is available
in these 5 colours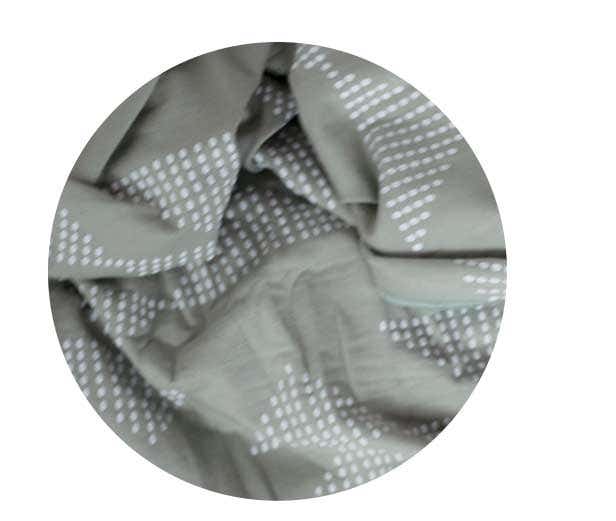 The Design Process

"I started looking at our pottery and bone tool patterns with an anthropologist", says Destiny "There is a story within the markings".

After hand-carving each mark on individual blocks, she then tried different combinations to create the final pattern. "I worked closely with my Dad who is an Elder, and I told him this was a baby collection. So we named it Aabinoojiiyens, which means A Child."
Celebrating Indigenous Artists
"When speaking to clients, and they ask for
my products by name, they are speaking
Anishinaabemowin and they don't even know
it. That's very special to me."
About Indigo Arrows

For thousands of years, Indigenous peoples in Manitoba, including Destiny's Anishinaabe ancestors, created beautiful patterns to adorn their pottery collections and host of bone tools.

Most of the surviving pieces are held by museums now, but Destiny thinks the world needs these patterns in our homes provoking thought, so this line picks up where her ancestors left off.