How do we give baby a spot at the table? Answering that led Nuna, a global brand with roots in Amsterdam, to design their first ever product: The ZAAZ™ high chair launched in 2007. The practical side of family life is a constant source of inspiration to us. Raising little ones is immensely rewarding and demanding, often at the same time. And it isn't all about children, either. Our own adventures in parenthood have shown us that practical and beautiful is the perfect balance when it comes to gear. There's nothing Nuna appreciates more than clever design—thoughtful solutions bring us a sense of joy.
Nuna, designed around your life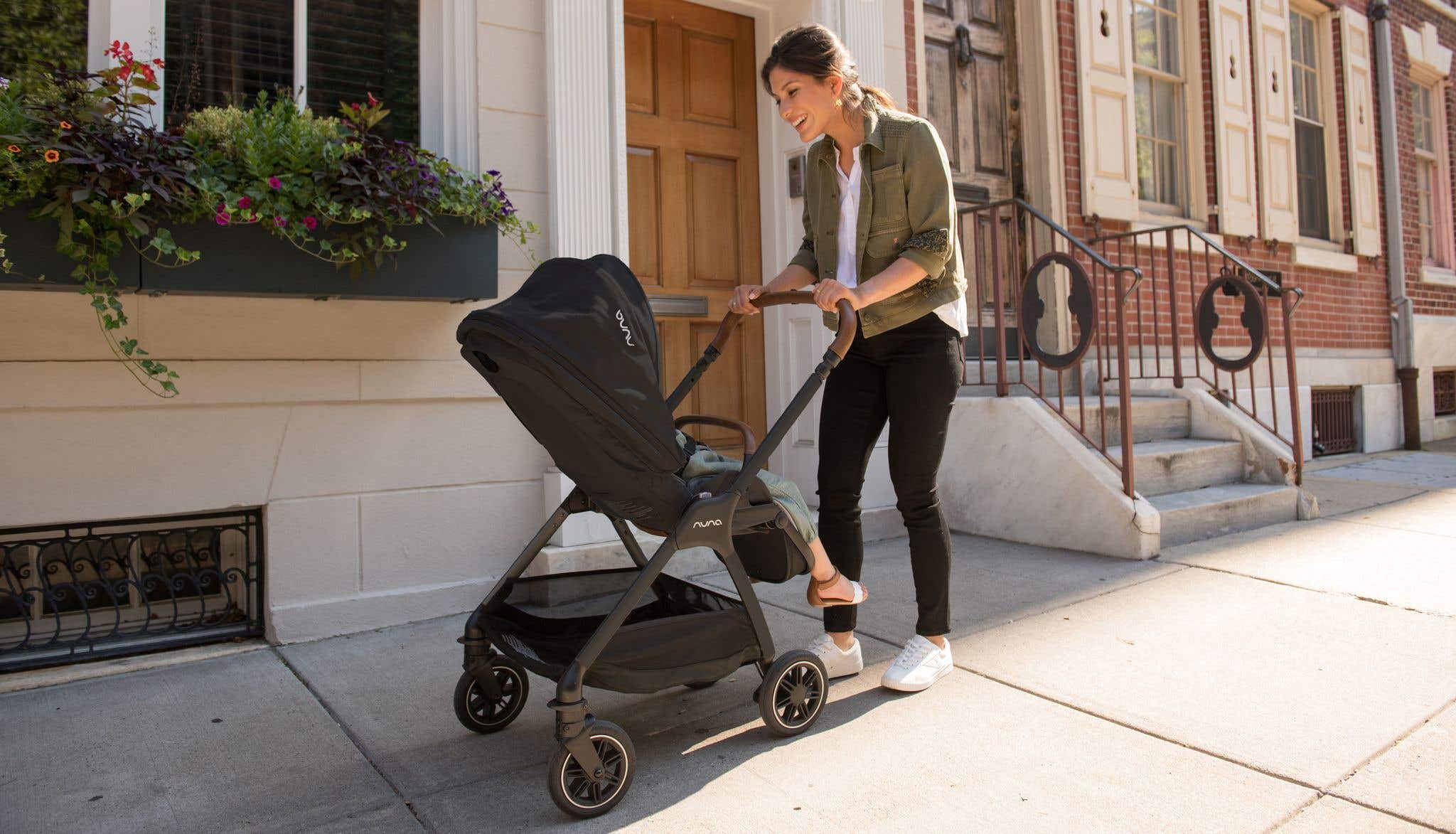 Three words Nuna lives by. If something is easy to use — you use it. If it looks good too, you'll love it. Nuna baby gear is manufactured mindfully. Rock-solid engineering makes Nuna's products stand up to some of the toughest testing in the industry, and beyond. With many of Nuna's products designed to grow with your child, this isn't just baby gear. It's premium baby gear you and yours can trust for years to come.
Nuna
Nuna is a collection of smart baby gear inspired by Dutch designers including strollers, car seats and more. Nuna's baby products are designed around your life, whether you're busy at home or are out on the go. At West Coast Kids, you'll find a top selection of Nuna strollers in Canada, in addition to Nuna car seats and other baby accessories you need to raise your family. Nuna strollers are lightweight and durable, so you don't have to struggle with bulky, heavy equipment when you're heading out the door. Plus, Nuna car seats are designed to be just as convenient, with an easy-to-install process for quick loading and unloading. Whatever you're looking for—strollers, car seats, swings, or accessories—Nuna offers simple, practical, and stylish products that grow with your child (and any others who might come along). Explore our selection of Nuna strollers, car seats, and products in Canada—on sale and at great prices. Order now and get free Shipping on orders over $49*.